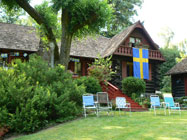 Cultural Events and Activities
Throughout the year we provide our members with many cultural events and activities.
2017 Event Calendar
JUNE
Scandinavian Midsummer Festival, June 10
June 10 - Saturday, 11:00am-6pm, Scandinavian Midsummer Festival at Oaks Park, Portland. Scandinavians in traditional dress will greet visitors beginning at 11:00am. Food and crafts are available all day from local Nordic clubs, vendors, and artists. Two stages of entertainment and a beer garden promise continuous entertainment with live music and dancing, all with a Nordic flair. The Scandinavian of the Year Award will be given at 1:00 PM, and the Maypole will be raised at 2:00 PM - followed by festive dancing and singing!
AUGUST
Kraftskiva Crayfish Party, August 19
August 19, Saturday, 7:30pm - midnight. Annual Kraftskiva Crayfish Party, at Fogelbo. Potluck style with crayfish and Swedish meatballs provided. Recorded music and dancing. New Sweden, Scandia, and SVEA members: $20, non-members: $25. Tickets purchased in advance through Vicki Cole, 503-255-6697, them0therthing@aol.com.
Swedish Language and Culture Camp, August 15-20
August 15-20 - Trollbacken, Swedish Language and Culture Camp for children, ages 7 - 13. Swedish language, arts & crafts, Swedish food, music, and dancing. Sports and activities. 503-296-4884
SEPTEMBER
September 22, 7:30 PM. Sophia Talvik concert at Nordia House, 8800 SW Oleson Rd, Portland. Produced jointly with Nordic Northwest. "Unmistakenly Nordic in flavor, Sofia somehow still conforms to American interpretations of her own original acoustic folk music, a North Sea siren blending sparkle and melancholy in a visually-arresting solo presentation." Order tickets on-line at: www.scanheritage.org/upcoming-events, or phone 503-977-0275.
NOVEMBER
Craft Day and Holiday Celebration
Craft Day and Holiday Celebration, West Hills Unitarian Church, 8470 SW Oleson Rd., Portland, 97223. New Sweden members get a head start on celebrating the holidays. Dip a candle, or maybe another craft while enjoying holiday treats, coffee, or maybe a cup of glogg.
DECEMBER
Scan Fair, December 2 & 3
Dec 2 & 3 - Scandinavian Fair. Experience the sights, sounds, tastes, and traditions of a Nordic Christmas during the holiday season! An event reminiscent of Christmas markets in Copenhagen, Helsinki, Oslo, Reykjavik, and Stockholm, there are vendors, food, entertainment, games, and more.  Memorial Coliseum, Portland.
Lucia Fest, December 9
December 9 -3:00pm. New Sweden's Lucia Fest, at the historic First Presbyterian Church, 1200 S.W. Alder St., Portland. Tickets sold at the door.