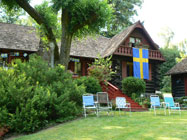 Cultural Events and Activities
Throughout the year we provide our members with many cultural events and activities.
2016 Event Calendar
November
• New Sweden Christmas Craft and Holiday November 26
What is more traditional than candles at Christmas? Board members Anna-Karin Lindbergh-Rednoske and Maritha Rufus will help us dip our own candles to brighten our holidays. Members may want to try their hand at the ancient art of felt making; Kristi Gustafson will teach us how to make a felted tree ornament, pot holder or beads. Join us Saturday, November 26, 3-6pm, at the West Hills Unitarian Church, 8470 SW Oleson Rd., Portland, for some crafting fun, or maybe just a cup of coffee, Christmas cookies and holiday cheer. RSVP for crafts (helpful but not necessary) to Kristi Gustafson, 503-663-2772. These crafts can be a little messy so dress appropriately. No charge to New Sweden members, guests are $5 for crafts.
DECEMBER
Scan Fair, December 3 & 4
Memorial Coliseum
Enjoy the sights, sounds, tastes, & traditions of a Nordic Christmas. www.scanheritage.org. Be sure to visit our New Sweden booth.
---
Lucia Fest, December 10, 3:00pm
First Presbyterian Church, 1200 SW Alder, Portland
Scandinavian tradition holds that in Värmland, Sweden a white-clad maiden wearing a crown of burning candles and a red sash brought food to starving villagers on the shores of Lake Vänern,. On the morning of December 13, the strains of "Santa Lucia" are heard everywhere in Sweden as the white-robed maiden comes out of the night with her burning crown of candles to dispel the darkness, bringing bright light to the Christmas season.
New Sweden's traditional Lucia Fest will be at a new location-the First Presbyterian Church, Portland. This church built in 1890, was designated a National Historic Landmark in 1970. The stunning interior is rich with ornately carved woods and ornamented beams, trusses and kingposts. This amazing Portland landmark will be the perfect setting for our Lucia program.
Doors open at 2:30pm. Access to parking under the church is from SW 12th St., or take MAX red or blue lines. Adults $10, children 4-12 $5.
---
Annual Membership Appreciation Day, March 5, 2017, 3:00pm
West Hills Unitarian Church, 8470 SW Oleson Rd., Portland.
All members are welcome to share a light Swedish meal prepared by your appreciative board members, meet other members, and enjoy an informative program about Swedish culture.